Web Maintenance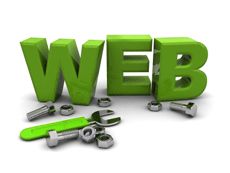 Web Maintenance Services by third party can substantially reduce your costs by eliminating the need to hire full time website design professionals or web content programmers. These featured Guides and Articles can help you understand and implement most profitable web maintenance solutions.

Once your site is online, it will inevitably need to be updated to keep your content fresh. Sometimes it's a simple change, like changing a date, or adding an event or you may want to add a new section or functionality to your site involving site-wide modification.
Click here for quick quote.
Our Website Maintenance involves:
Keeping your website up-to-date
Maintaining & managing your site
Secure & Protect your site
Re-structure your site contents
Modification and Addition of Website Content
Image Manipulation and Addition (client supplied images)
Replace images i.e. pictures & graphics
Adding/removing pages