Social Media Marketing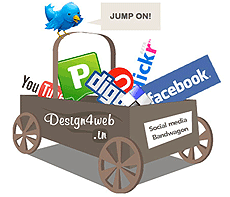 Social media can relates to any any type of media which is user generated and it is consumed and distributed by the users in turn. Some popular social media tools are - RSS feeds, Bookmarking, Blogging, Video sharing, Photo sharing, article contribution, press release etc..

Social Media platforms like FaceBook, MySpace, LinkedIn provides your business with a launching pad to start a conversation within the potential customers. Thus, the key to SMM is the conversation which is initiated within the members of the social network – These self sustaining conversations become a catalyst for viral marketing.
Click here for quick quote.
Our Pay for Performance SEO perks up your web ranking like never before
Avail any of our SEO services listed below and make you web prsence:
What we offer?
Social Networking.
Creating viral content for different social networks – Youtube, Flickr, Article Submission sites, Slide Share etc.
Building custom applications and widgets for Facebook, MySpace, Orkut etc.
Create perfect strategy for Blog marketing, RSS marketing and widget marketing.
Participate in relevant forum discussions and Q & A groups.